Description
The paperlike tablet offers more essential features to help you work and learn more effectively.



Vibrant orange jumps into the Purrusian Blue to refresh the design of an E Ink device.
Built to last
A durable aluminum case packs the modules securely and gives you a solid hand feel.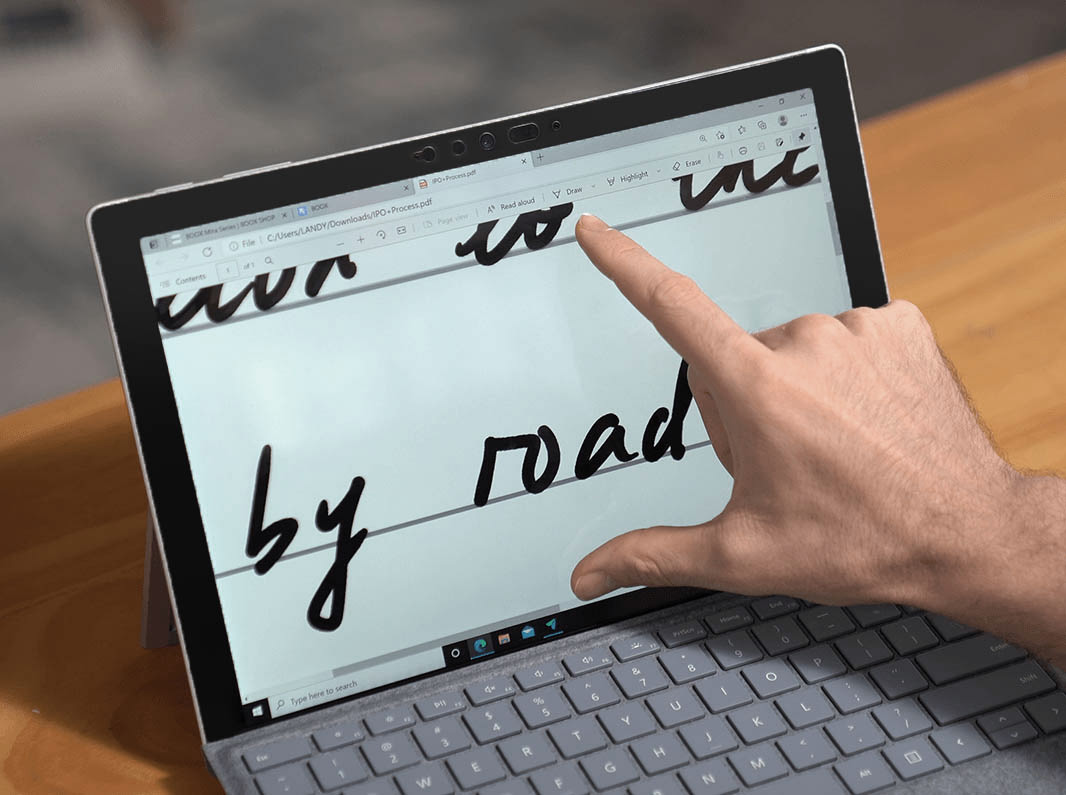 One wider bezel makes you hold it effortlessly with one hand and balances the horizontal view.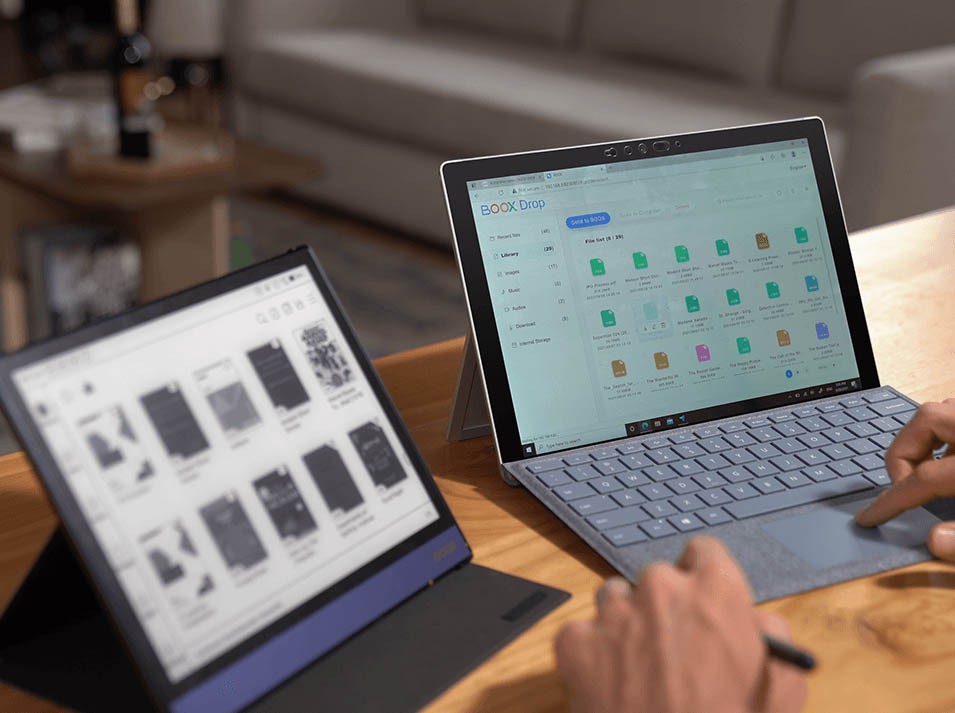 Front lights in a slim body
The 5.8mm slim body gets eye-friendly front lights that can help you work in any light.
Paired with the new film and the new stylus with improved magnets, Note Air2 makes you feel more like writing on paper.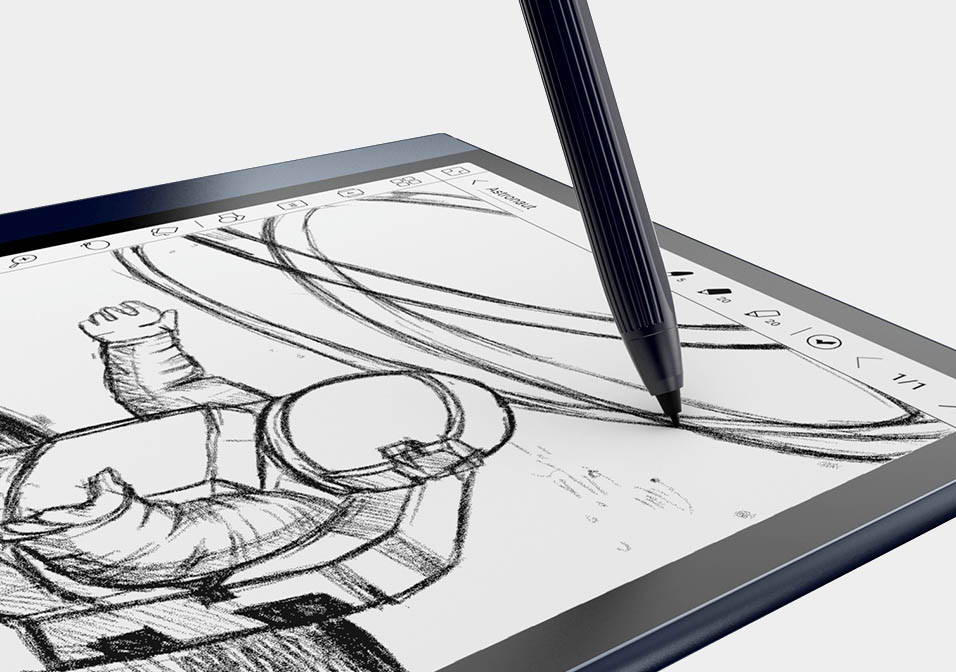 Paper-like New Writing Film
It increases the friction of writing on Note Air2 to make it a better digital notebook.
*The film is part of the screen and is non-removable.
The magnetic BOOX Pen Plus and BOOX Pen2 Pro even offer a better handwriting feel.
Stronger Magnets
The improved magnets on the side of Note Air2 can better hold the magnetic pens.
Write and Draw More Flexibly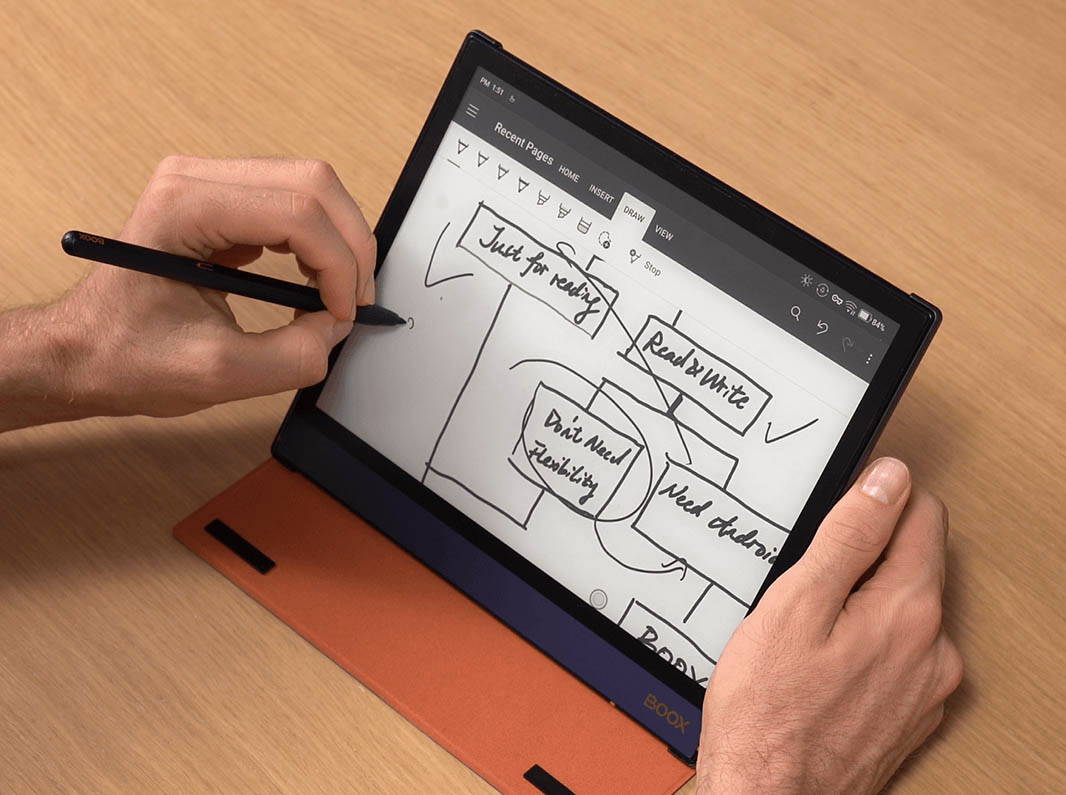 Write faster on OneNote/WPS/Evernote
Note Air2 is more compatible with third-party note-taking apps. So you can draw on OneNote, WPS, and Evernote without feeling much latency.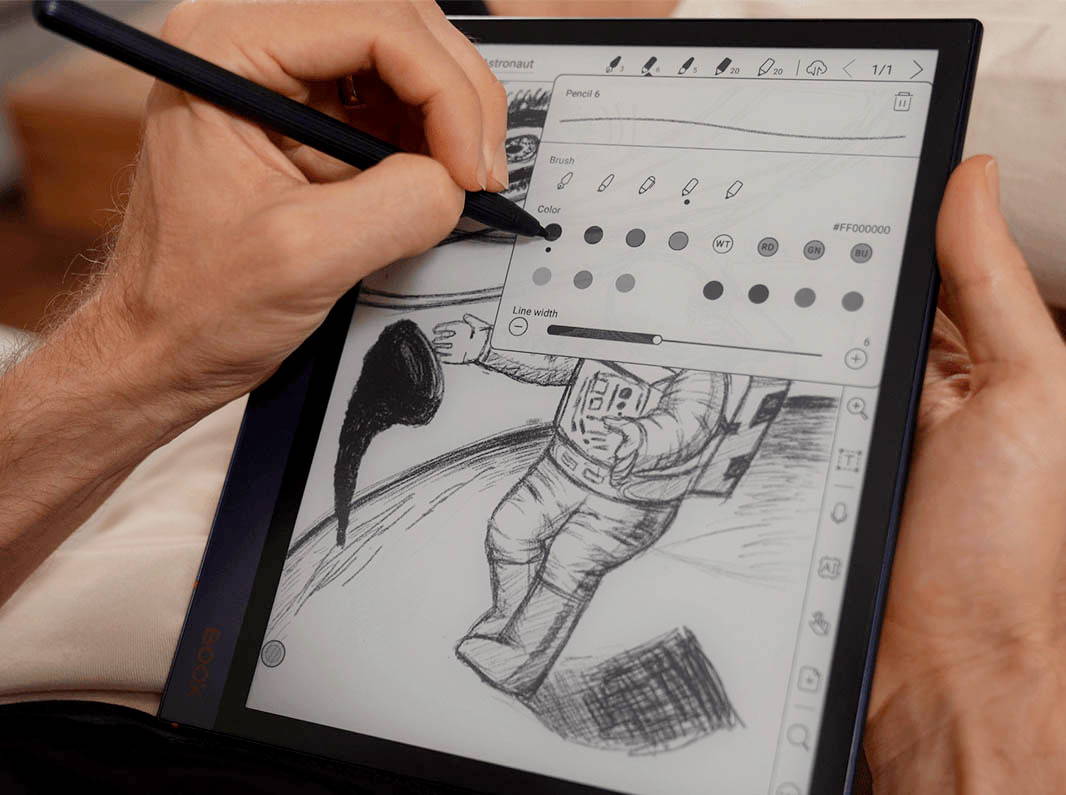 You can customize up to 5 brush styles and pin them on the top, and switching pens is all hustle, no hassle.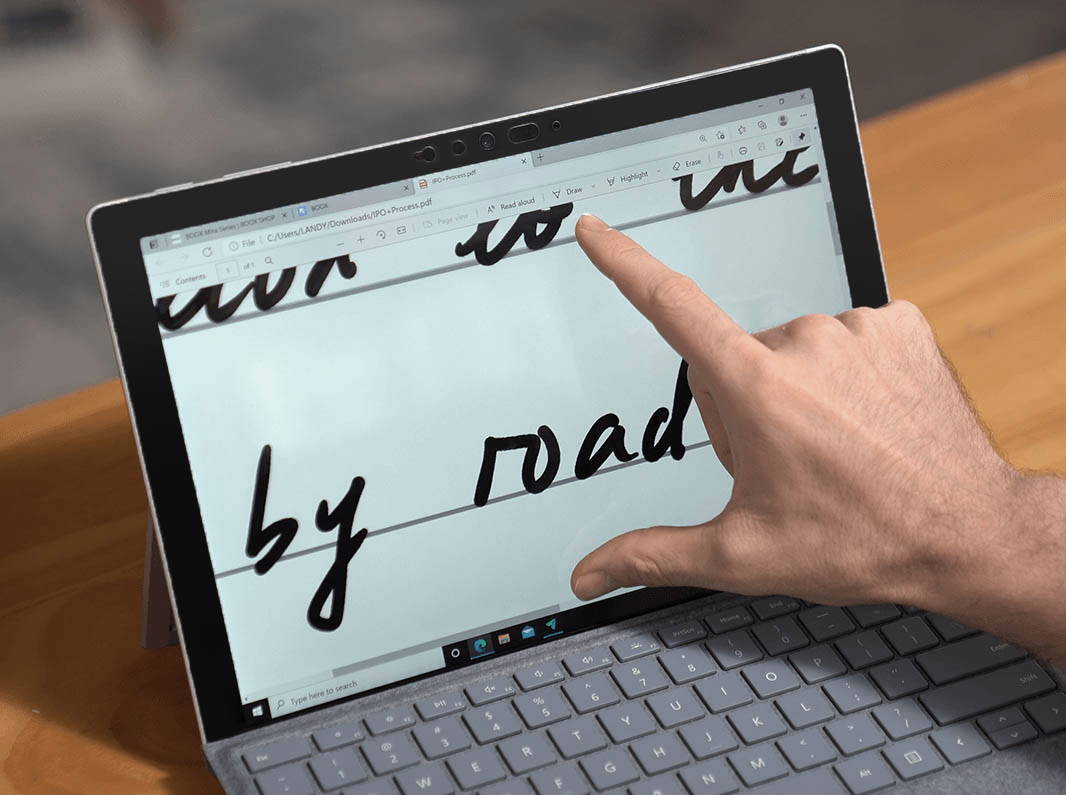 Export notes into vector PDFs
By exporting notes into vector PDFs, you won't lose a bit of pixel no matter how you zoom in on your work. Creation becomes more flexible on Note Air2.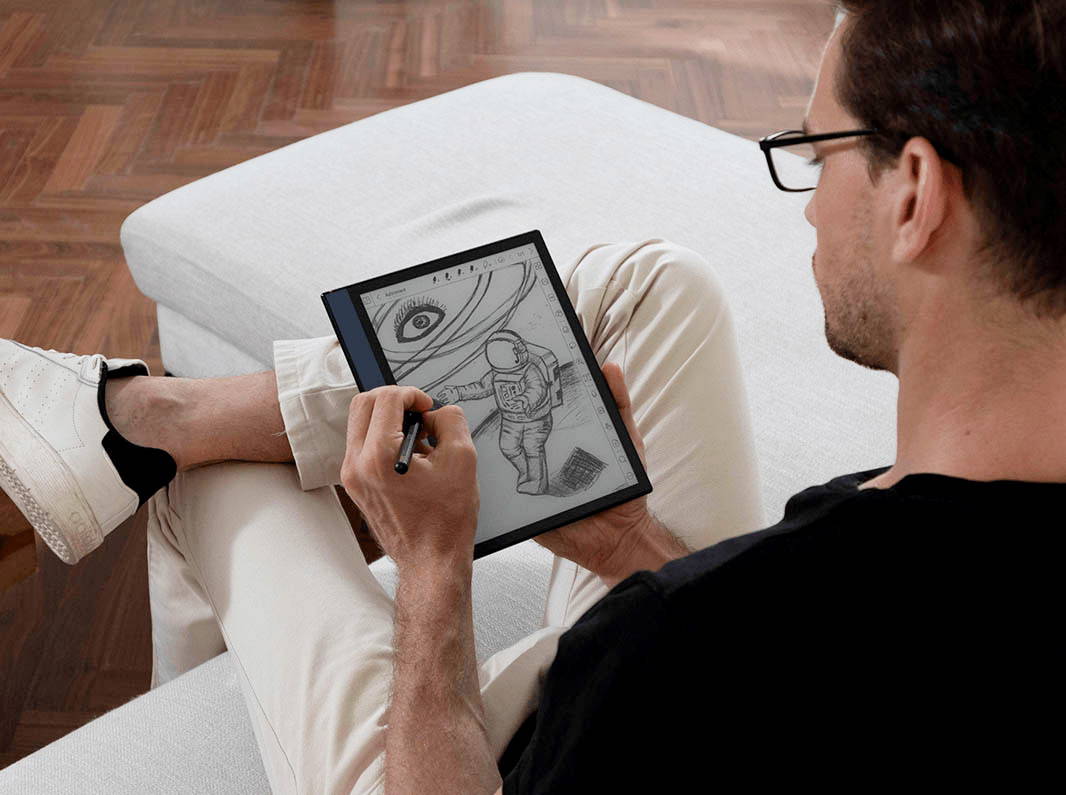 More power tools for creativity
Besides the new features, Note Air2 offers more powerful tools to fuel your ideas: layers, canvas, templates and more. And they're all customizable.
Get Custom Reading Experience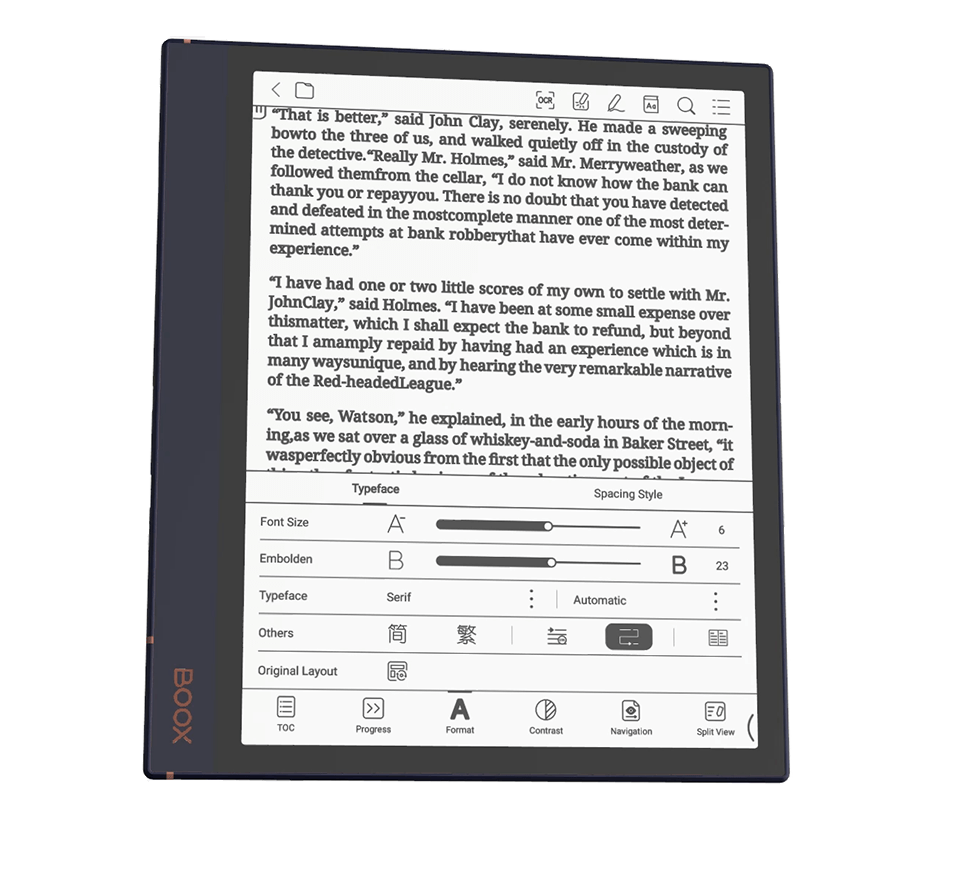 The improved PDF reflow feature makes the font size and margin adjustable. So you can read PDFs comfortably on a 10.3″ screen.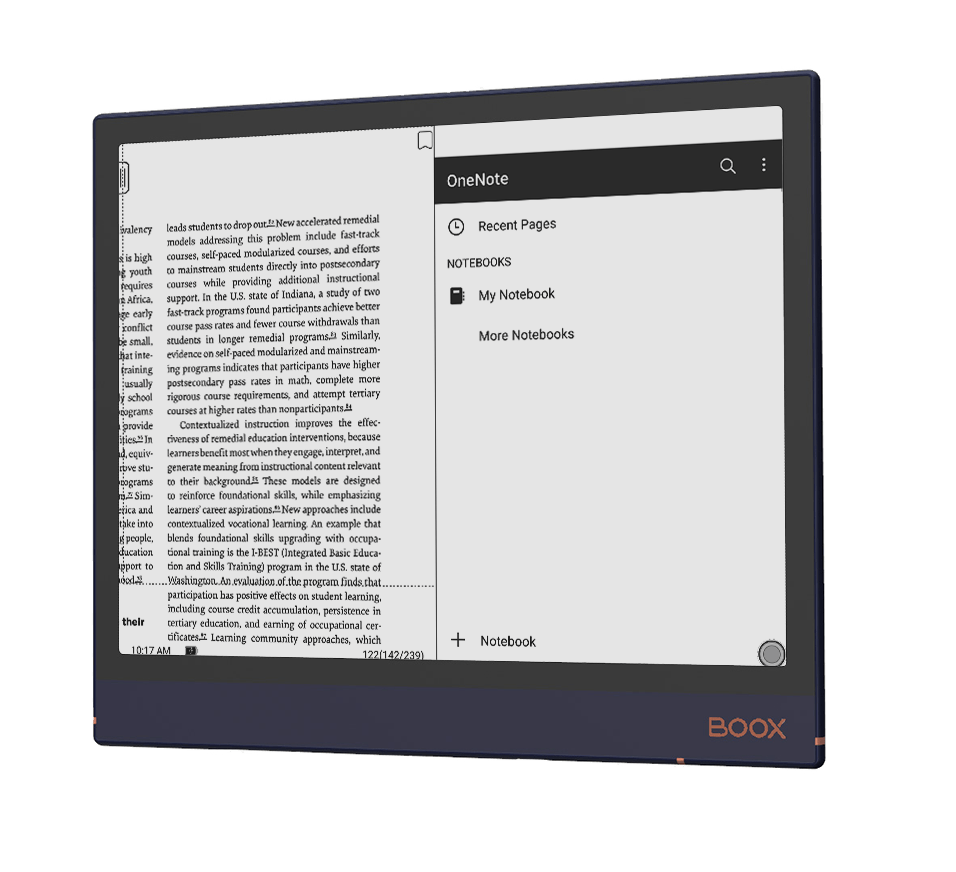 Open two apps and view them side by side. The split-screen can help you stay focus and multitask at the same time.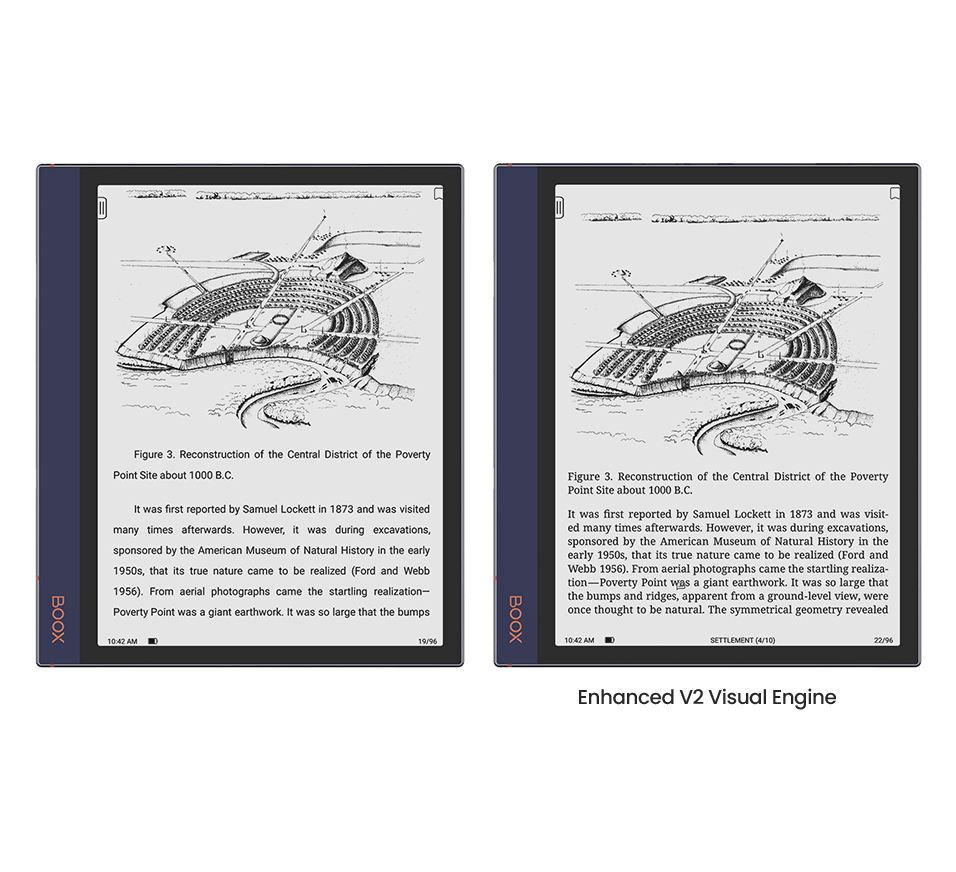 Enjoy more ebooks' original style
The visual engine V2 just gets better. You can appreciate the specific style of EPUB, MOBI, and more formats when reading ebooks.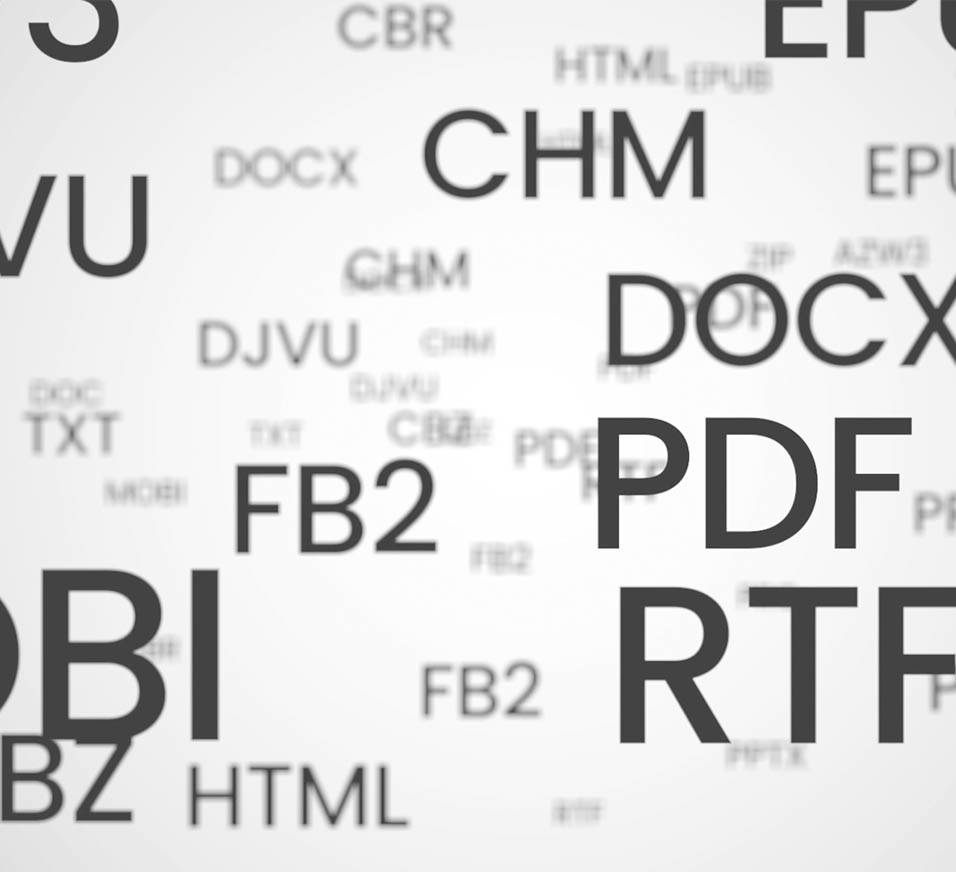 No format conversion troubles
Note Air2 supports 17 file formats and offers a ton of customization tools for reading. So you can enjoy ebooks in your favorite layout without conversion.
Powered up for Performance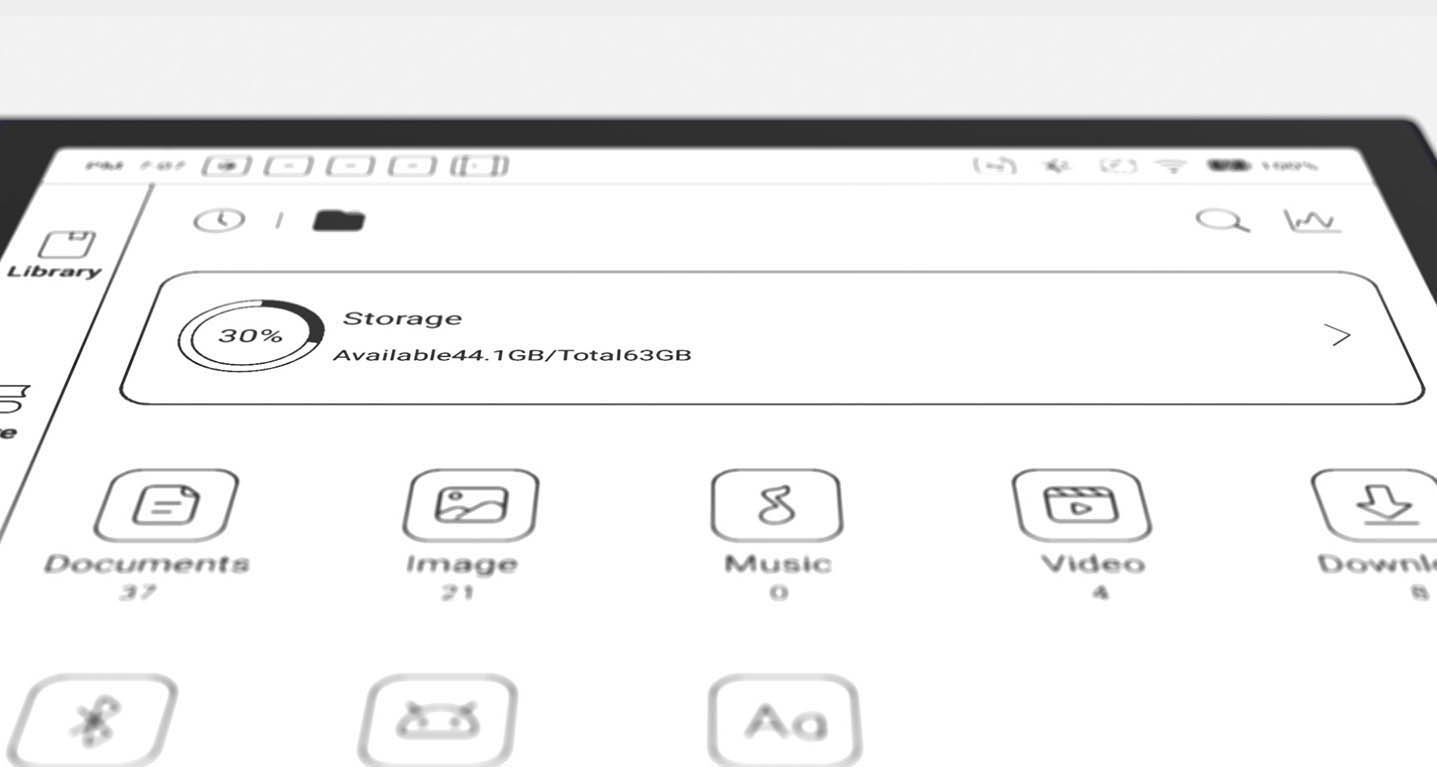 Larger 4GB+64 GB storage. The storage of Note Air2 is 2x larger than its predecessor, so you can load more files and notes into it without worrying about the space limits.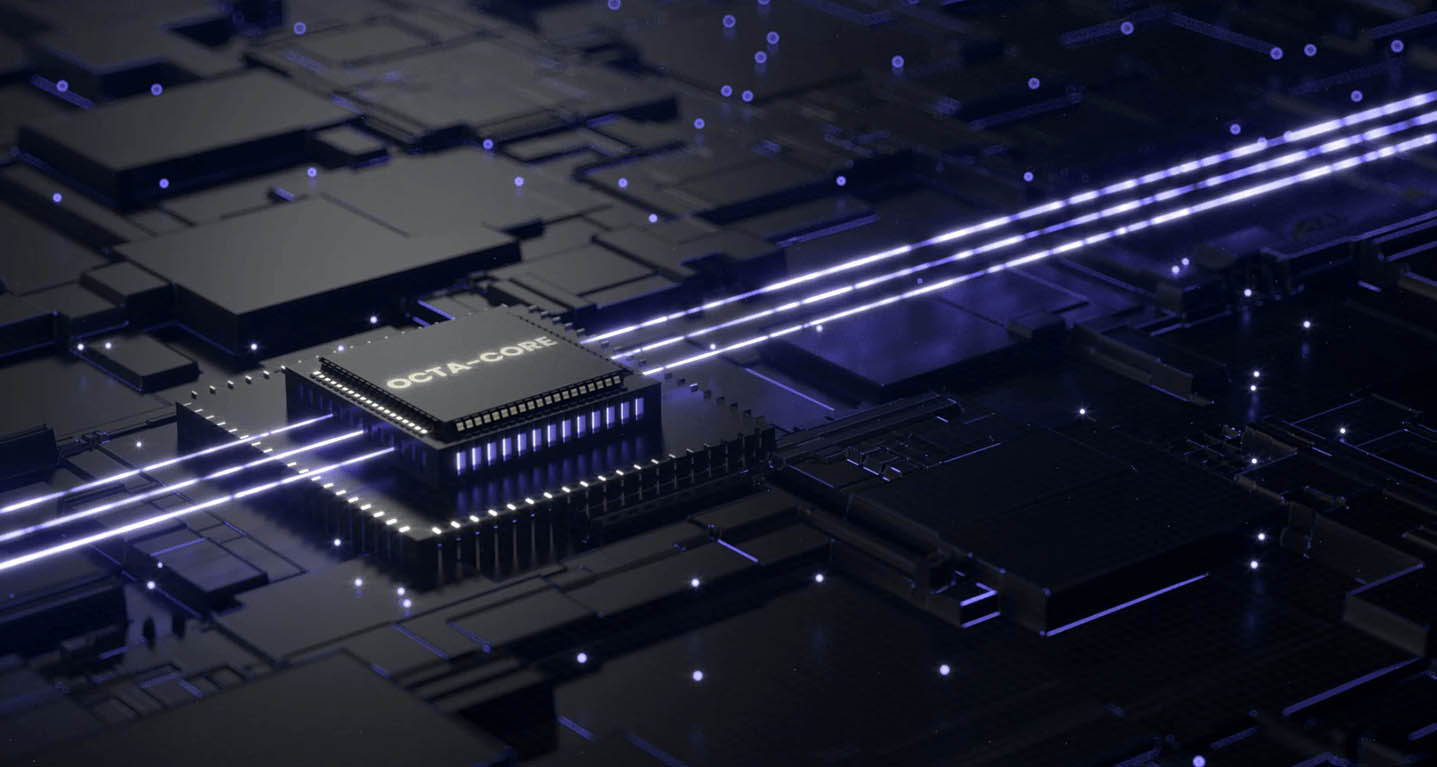 More powerful CPU. The processor of Note Air2 gets upgraded to make tasks faster. With four productive cores and four efficient cores, a single task and multi-tasks can get the smoothest performance on an E Ink tablet.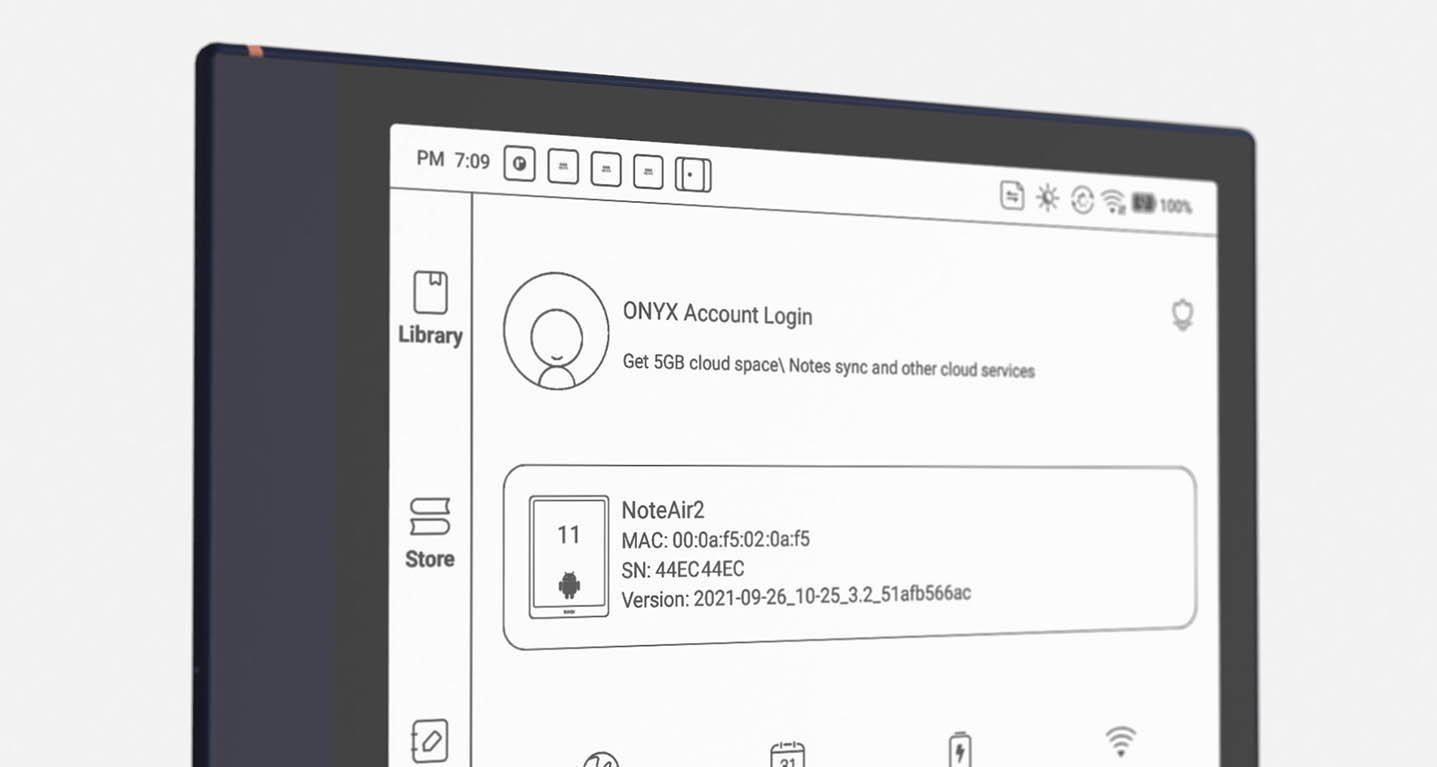 Flexible Android 11. Running the most up-to-date Android version in E Ink, Note Air2 is more compatible with third-party apps. So you'll have better flexibility in installing and using your favorite apps.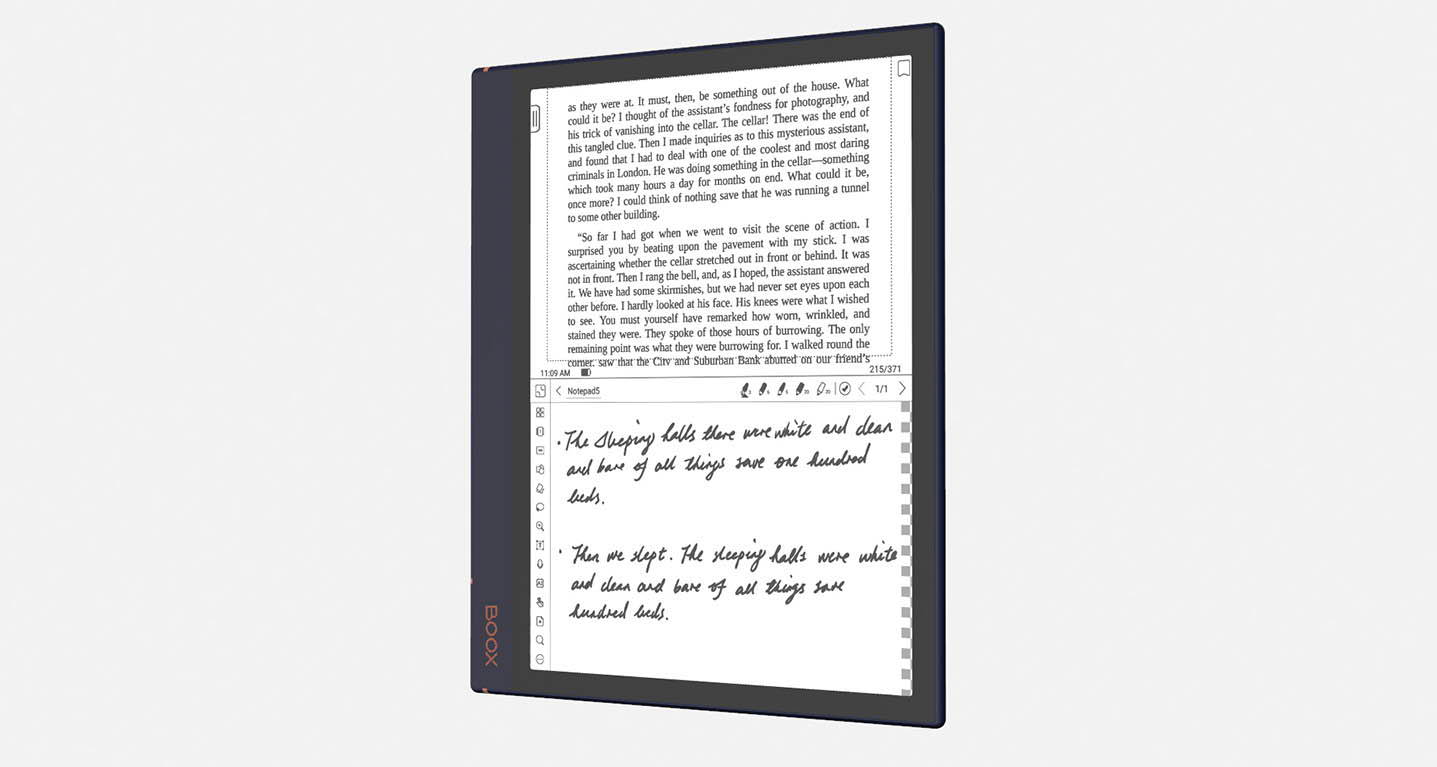 Split the screen vertically. This new feature opens up more possibilities in using the split-screen feature in Note Air2. In the portrait split-view, you can view two apps vertically without rotating the screen.
No matter how you rotate the device, the screen will turn in the right direction to give you the best view. Pick it up and start using your Note Air2 today.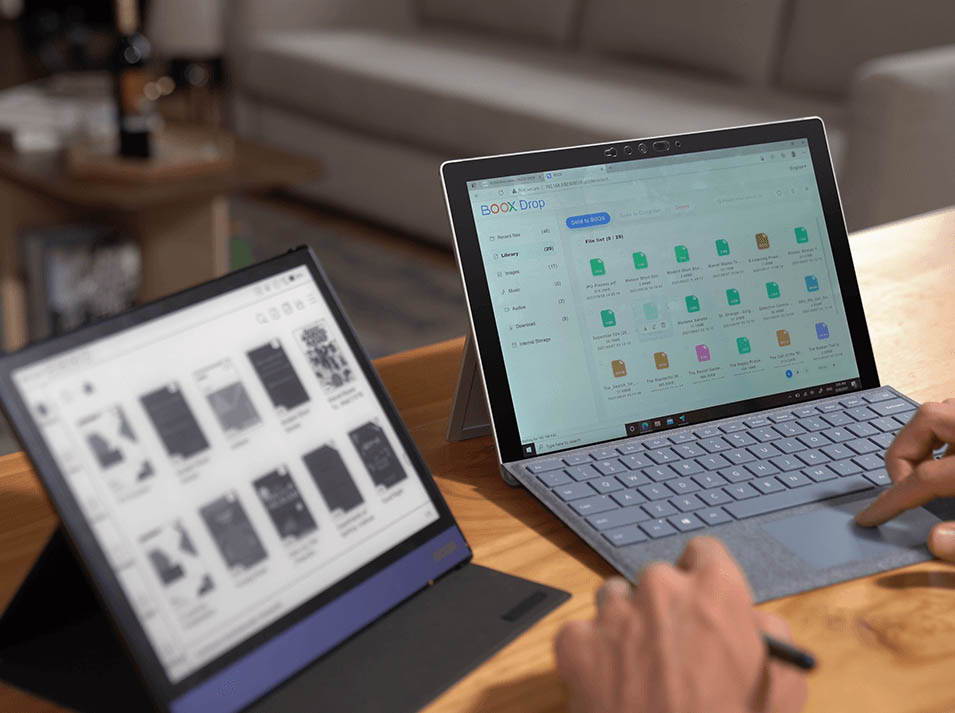 Note Air2 coming with the latest BOOX Firmware offers more robust features, including a re-designed intuitive user interface and the super-fast BOOXDrop app. And the whole new account system just makes sharing more convenient with account privacy protection. You will get continual firmware updates² on Note Air2 to improve your experience.
The Versatile Writing Tablet